David Scheinberg
– Co-founder, Executive Producer SMG & Mosh Communications
Shiney has applied over 20+ years of experience producing creative content and live experiences to mastering media integration for almost every industry. A native of Atlanta, GA, Shiney began his entrepreneurial career in film production in New York and overseas before settling in Los Angeles, where he has spent the last 17 years expanding his expertise to new media and events, with a special interest in airport marketing. Shiney's history of strong Executive leadership is reflected in his record of success developing positive team culture, campaign results, and significant business growth.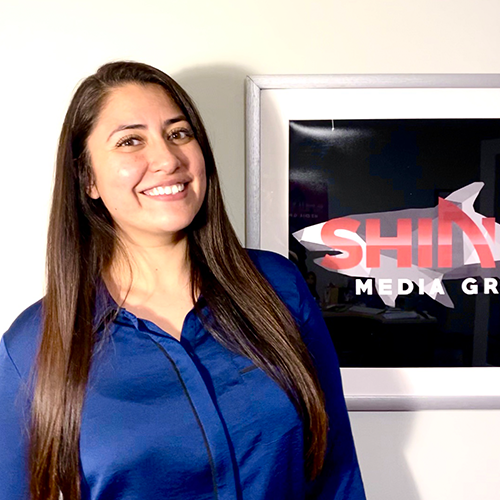 Monique Nguyen
– Co-founder, Executive Director SMG & Mosh Communications
Monique has held various roles throughout her 15+ years of experience in marketing. She makes it her mission to have an active role in all stages of campaign development, learning the language of each service and uses acquired knowledge as a resource to achieve successful initiatives. With a collaborative mind and attitude, Monique has led numerous strategy (managing communication across multiple channels and disciplines) for well known brands and agency partners.

Tim Shea
– Founder & CEO Lattice Work Insights
Tim has been at the intersection of data science and marketing for over 20 years. He has worked at several reputable agencies and gained insight into what truly makes marketing campaigns a success. Tim has founded 3 big data start-ups and is always looking ahead towards the horizon. Lattice Work is his latest creation, leveraging the unique skill set of bridging the divide between data scientists and marketers to achieve exceptional results for clients.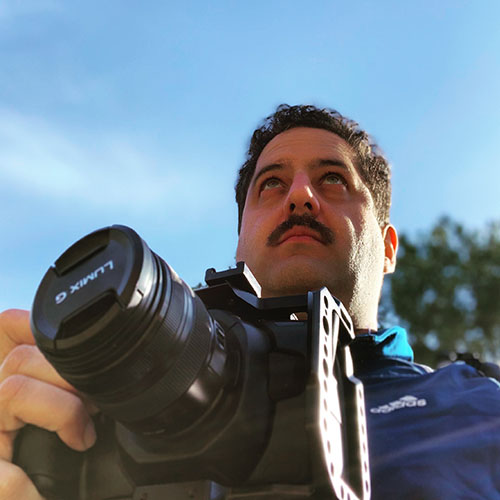 Nader Nikoupour
– Owner, Director & Producer Daylam Productions
Nader is innovative, passionate and someone who rises to the occasion. He is a video production guru having 25 years of experience as a video creator, shooter, editor, producer and director, who has offered services to some of the biggest clients in the U.S. Nader is praised for bringing a campaign's vision to light while also focusing on means to creating a final product that will reach the biggest audience. Daylam offers: video production, animation, branding, and web design to major corporations.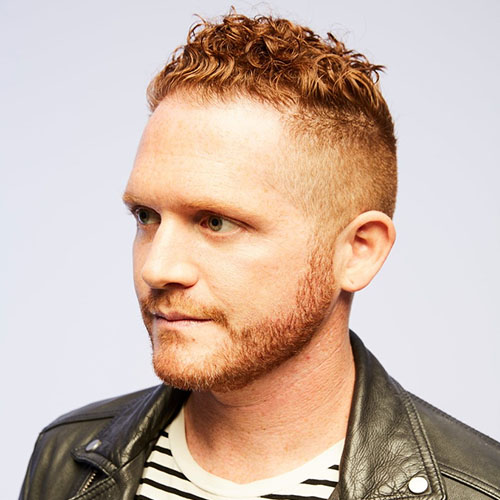 Evan Smith
– Owner MS Event Productions
Evan is a master technician for lighting, sound and stage, and in the last seven years he has seen explosive growth with MS Event Production. Headquartered in the Atwood Village area of Los Angeles, Evan and his crews supply equipment, structures, and AV needs for events of any scope. Along with producing prolific events, Evan most enjoys working with both new and established technologies and implementing them in new ways that create unique experiences.

Napas Taleangcapun
– Film Director at Stripper Films
Napas "Pong" Taleangcapun is an award-winning filmmaker, tv commercial director, and video artist based in Bangkok, Thailand. Pong's production house, Stripper Films, services agencies worldwide and to much acclaim. Pong began his career in advertising with Grey World Wide in Thailand, before studying film production in New York City. It was in NYC where Pong met Shiney, formed a very special creative chemistry and bond, and together founded their first production company. Pong has spent the last 20 years applying his experience, visual style, and keen sense for brand messaging to countless commercial victories. Having an already established successful collaboration, Pong and Stripper Films is an ideal fit and welcomed member to SMG with many more great productions to come.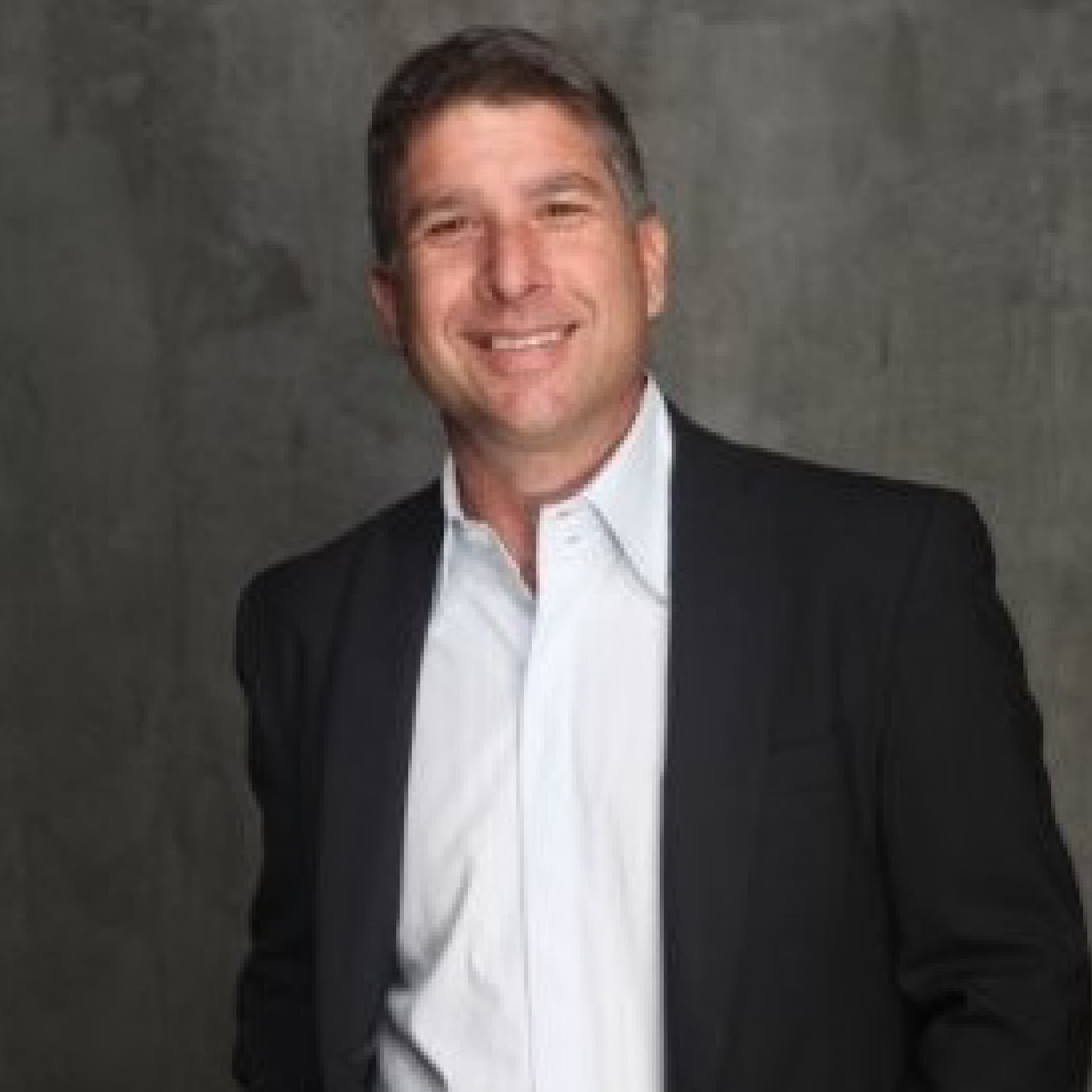 Mark Billik
- Chairman & Founder BeCore
Mark has 25 years of experience in the event and experiential space. Born in LA, raised on Maui, graduate of The University of Hawaii and a long history in the restaurant business. Mark started BeCore in his garage and built it 20 years later into one of the top experiential shops in the world. BeCore has been involved with 7 Guinness Book of World records and was the first experiential agency to work with
Red Bull.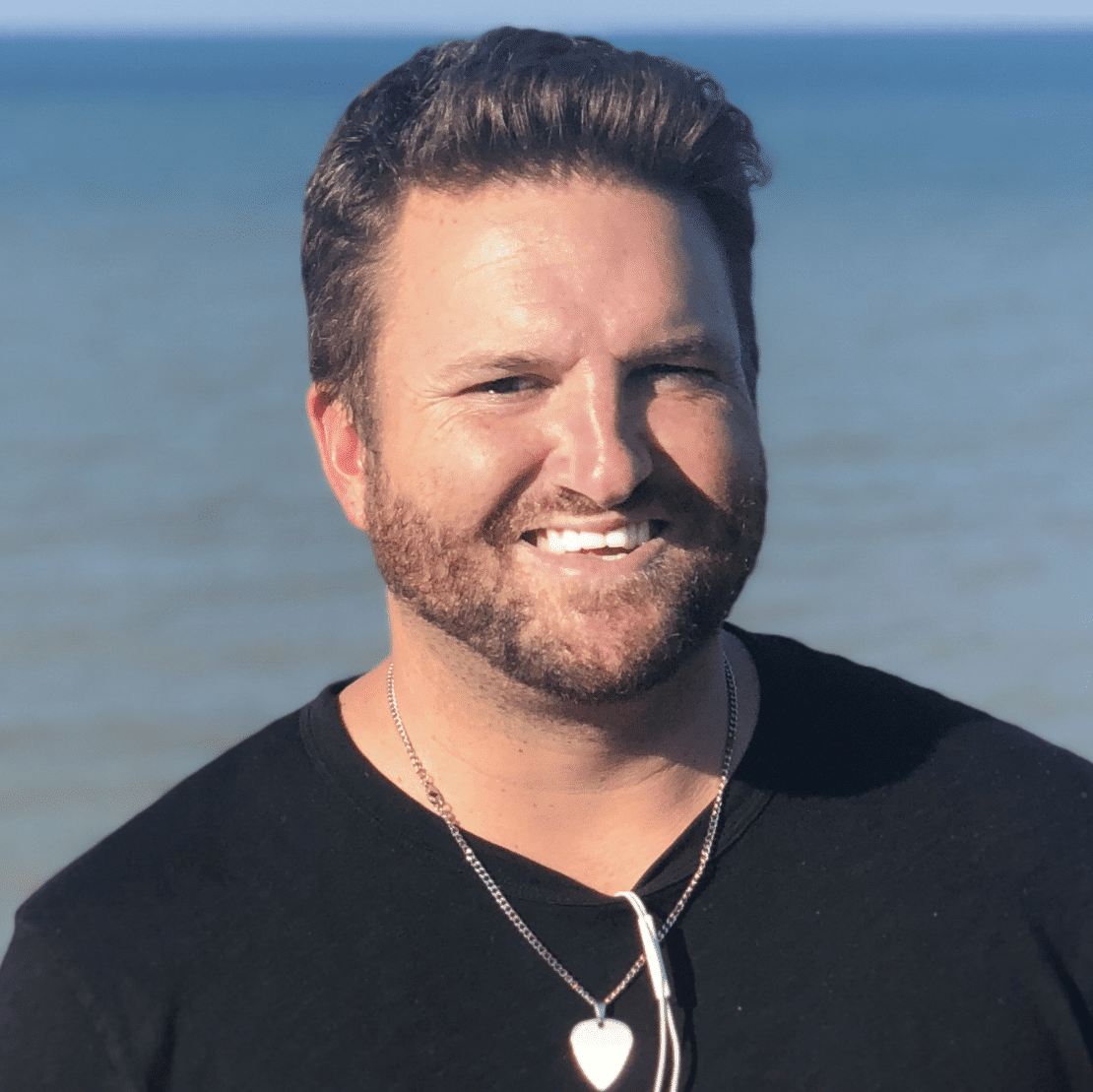 Austin James Smith
– Founder LA Drones and Future Grade
AJS is a creative director, technologist and producer with a penchant for executing highly ambitious and tech-forward brand campaigns.  He's meticulous – taking projects from ideation to post-production, ensuring success for his clients in every phase. As founder of L.A. Drones and Future Grade, Austin leads a crew of engineers, cinematographers, and marketeers.  He wields an arsenal of cutting edge capture techniques, alongside smart software, AI, robotic and mixed reality broadcast solutions.  Amazon, Google, Intel, Ferrari, NBA, NFL and Universal are among clients that rely on AJS for inspired experiential, web, and creative content creation campaigns.  From drone lights shows to smart kiosks, he builds, films and delivers. When he's not working on his bio (or your creative deck), you can find AJS slaying the guitar, creating a new list, impersonating someone, and enjoying tummy time with his daughter, Gabriella.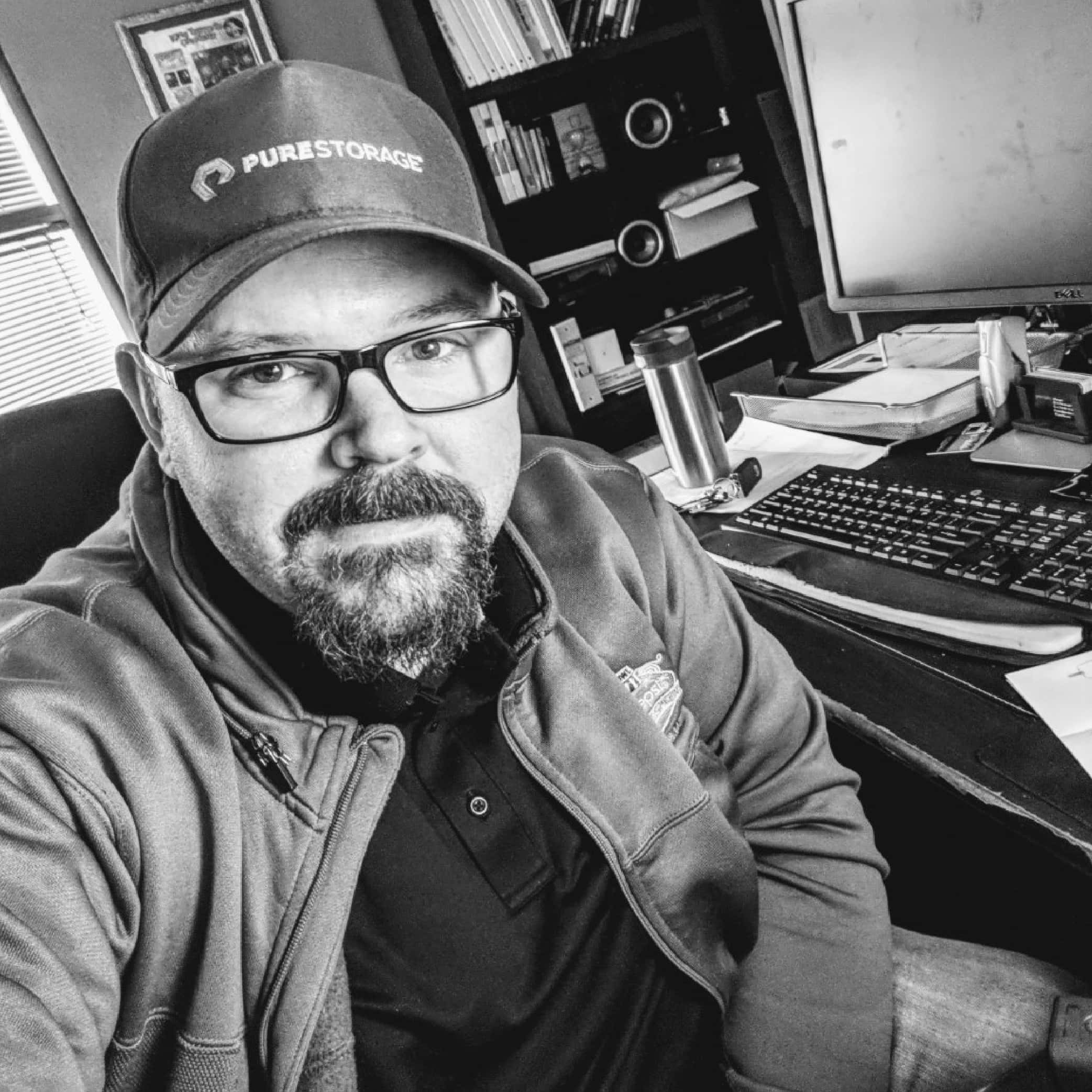 Justin Sykes
– Principal Pixel Density
Justin has over 25 years working within the entertainment industry. He has worked on many different production configurations and venues, which is an invaluable asset during the project conception phase. Justin's work innovates the audiovisual industry through honest and principle centered people who strive for customer success in the entertainment industry. He sets new standards of excellence by providing the highest level of service combined with our revolutionary mentality putting the company on the front lines of technology, anticipating where the market is heading so the client.

Andrew Korus
- Founder & CEO A Korus Line
Andrew is a client-driven event producer with more than 25 years of experience across corporate, community, and consumer-product events, concerts, and conferences. He is a dedicated industry master with high-profile repeat gigs, and strong client testimonials. From glam galas to automotive activations, from charity fundraisers to major-league sports, A Korus Line assembles and directs a great team; working under pressure, anticipating and handling special needs to make your event smooth behind the scenes and superb in front of it.

Miles Bell-Brown
– Managing Director Incursion Marketing
Miles Bell-Brown is a lifelong entrepreneur and has over a decade of experience in event marketing. He has held multiple positions within the field and has gained an unmatched skill for analyzing and acting, to ensure the best outcomes are achieved during the live activations he oversees nationwide. At Incursion Marketing, Miles' constant commitment to exceeding expectations has established loyalty and trusting relationships with his partners.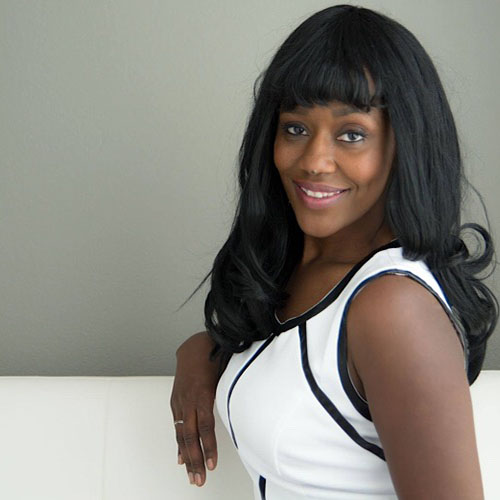 Kaneika Brown
– Managing Director Incursion Marketing
Kaneika considers herself fortunate to follow her dreams of building an organization where opportunities are made available for others to thrive. Incursion Marketing allows her to utilize the skills she has gained through experience, including but not limited to: attention to detail, a proactive approach and clear communication. She fulfills management and strike needs that are required to produce noteworthy executions for high level campaigns.

Steven Williams
– Partner & V.P./N.America & Europe 3dar
Steve is an international man of mystery with an ability to connect people and provide hard to get resources. Being a professional drummer and photographer not only adds to his portfolio, but also increases the creative value as seen through "different lenses." The 3Dar team bring stories to life through visual poetry and captivating narratives, using traditional formats, VR/AR, and fully immersive experiences that play with the senses.

DMITRY POPOV
- DIRECTOR OF PHOTOGRAPHY, INTERPRODUCTION
As a professional Director of Photography, Dmitry has over 20 years of experience shooting in all Digital and 16/35-mm film formats. He has been worked with CNN, CBS, ABC, BBC, APTN, TF-1, NRK, Discovery Channel, and has even interviewed Vladimir Putin for BBC. Dmitry also shot many commercials, music videos, documentaries and feature films in the USA and Europe as well as in his home country of Russia. Like many members of the SMG family, Dmitry is multi-lingual, and he loves to travel and shoot around the world.

OLEG BERNOV
Creative Producer, INTERPRODUCTION
Oleg started performing back in the 80s in the Soviet Union with Moscow ARLEKIN Theatre as an actor and musician. In 1990 he travelled to California with the theatre. Oleg started a Russian musical group LIMPOPO in Venice, winners of Ed McMahon International Star Search '93, and later formed Rock'n'Roll band Red Elvises, travelling the world and appearing in film and television productions. With 12 albums with Red Elvises, Oleg also contributed the soundtrack and appearance in 1998 Six-String Samurai and 2003 Mail Order Bride, as well as TV shows Melrose Place, and Fast Lane. His most amazing experience was performing on the Red Square in Moscow for Live8 world broadcast and being a part of Slava Polunin's SNOWSHOW.