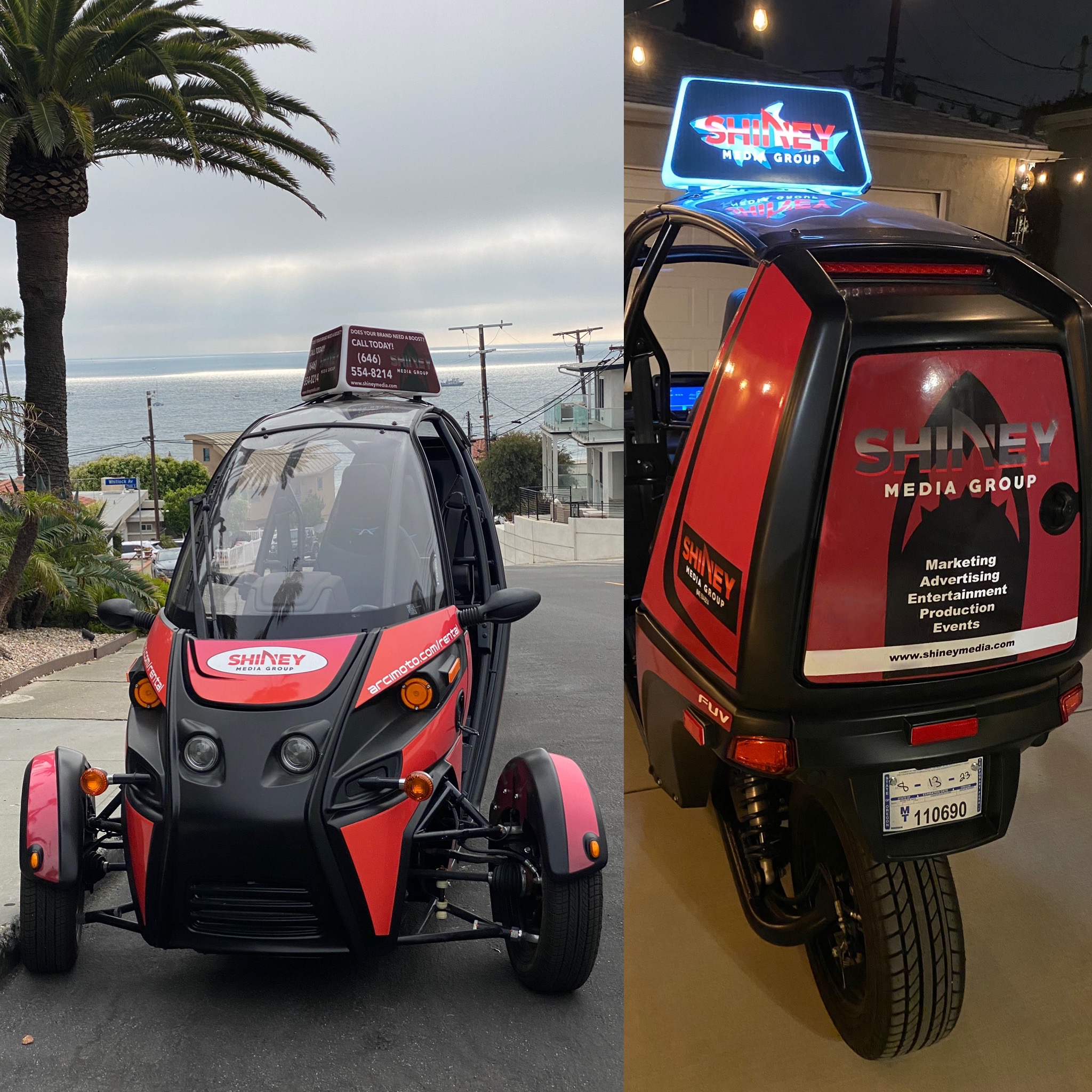 Shiney Media Turning Arcimoto Into Promo Fleets
We love to create winning formulas where multiple clients thrive at the same time, on the same program. Our relationship with Arcimoto EV's allows us to do just that!
In the coming weeks, our Arcimotos specially customized for our clients brands will be making their debuts out at events and on the streets with our marketing teams all Summer long and beyond. With three models to choose from and limitless SMG creativity, we've developed the perfect answer to uniquely sample your products, advertise your brand, and make your Summer splash. Reach and and we'll get you all set up – incredible pricing and plenty of options!