9 Facts About Out Of Home Advertising (OOH) – You Must Know
When you see sponsored ads on social media platforms or digital advertising all over, The one question that strikes your mind about out of home advertising is it practical?????
Every type of business aims to reach a broader audience through advertising. Business owners are finding Out of home advertising for adequate promotion of their business, continually looking for new OOH advertising ideas in this digital world.
Most people have a general opinion about out of home advertising that it is outmoded and less required. Although, recent research has shown the rapid surge in ooh advertising.
About Out of home advertising have many benefits and trending one step ahead from traditional advertising formats. Some of the essential requirement of ooh is a suitable location, and yes here the magic of OOH began.
Must Known Facts About OUT OF Home Advertising
We get to know that through OOH, we can deliver a message to many at the right time. But there's something that we are missing out. Let's find out the fact about out of home advertising ahead.
1. OOH Is Surpassing Traditional Media Formats
What advertising does? Promotes your product or service among a mass audience. Out of home research has shown why ooh is surpassing the other traditional media formats. Due to its solid grip on the audience.
Its a fact about out of home advertising that it is less affected by digital advancements. With the fact that people are more connected to mobile devices. This has profited the ooh to format to reach the specific audience.
Moreover, to maintain the progress of OOH, they are using data streams. They promptly help in knowing the audience and building efficient campaigns.

2. Out Of Home Advertising Supports CTR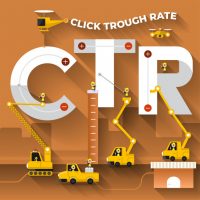 OOH, advertising deals with cross channel strategies. Either it is OOH or DOOH, both have an impressive reach to potential consumers. The exciting part is that we can easily track down the customer that had been exhibited to the specific ad.
we can easily retarget that customer through smartphones by using the CTA strategy. Geo targeting is also a fundamental part of OOH. It aids in targeting audiences related to their geographical location.
3.  OOH Ads Leads Consumers to Search Engine
After thorough research, another exciting fact about out of the home has emerged. It leads consumers to search engines. As they look to any OOH ad, they rush to search engines like Google, Bing, etc. for related details. It is easy to compare with people going to search engines after seeing the ad.
When consumers search about your ad through a search engine, it benefits the brand engagement automatically. Therefore many OOH advertising services suggest advertisers invest in out of the home without any risk.

4. OOH Advertising will Progress More In Coming Years

When out of home, advertising is implemented accurately. It brings the change, and marketers quickly compare it with other media sources. It is comparatively less expensive and offers a sufficient Return on Investment (ROI).
Out of home advertising statistics tells about out of home that it is progressing and will be a surge in the future. That is why many advertisers like to include OOH in their media plans.
5.   The Demand for OOH is Real
Billboards are the first thing that comes in our mind when we talk about out of home advertising. You can see them everywhere, be it bus stands, airports, or subways.
Billboards are responsible for approx 60% of the advertising market. With the advanced technology, billboard still has constant charm and are highly in demand.

6. Makes you Creative Advertiser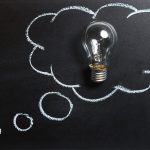 Out of home advertising opens the gate to many creative marketing ideas. Digital billboards can be creatively designed to promote products and services. Entailing new ideas with catchy visuals and content that shares your message innovatively.
We are going to tell you about Out of home advertising, in simple words, billboards. Mainly are the best past time while you are waiting for the bus or stuck in traffic. So they need to be clear and visible to the audience, especially drivers or pedestrians.
Adding a digital billboard to the list is plus because it has dynamic content. Moving visual and text catches the customers' attention automatically and impacts their purchase decision.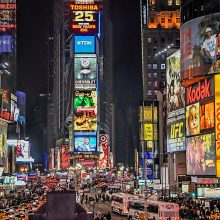 8. Drive Sales Through Mobile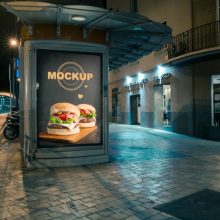 Either it is OOH or DOOH, both impact the sales. For instance, you are stuck in traffic, and suddenly you look at the ad that triggers your hunger. You take out your mobile, search for details, and place an order.
OOH with digital advancements is more reliable for driving sales through mobile and OOH also below your competitor graph. Video content is powerful enough to make purchase decisions.
9. OOH is the Part of Our Daily Life
OOH is a consistent part of our daily routine. Whether you are driving or walking, they will come in your way daily and catches your attention. OOH, ads fit correctly, it is extensively consumed in our lives and making our daily buying decisions easy.

The advertising sector has changed a lot; none of its types is getting obsolete. After advertising on Tv channels, social media platforms, and magazines, OOH is the way that no advertiser wants to avoid. Understanding its authentic facts will make advertisers less complicated.